High Force – Teesdale
It may only be 70 feet tall, minute compared to the giants in Yosemite or South America, but High Force, high up in Teesdale, is very impressive in flood – as it was on this day!
With it being winter, you can see the falls from the road through the leafless trees. Its too obscured to create a decent shot, but adds to the build up.
I tried 2 techniques on the day –
using the 70-200mm I'd do fast shutters to capture the texture of water flowing over the cliff. These had fast shutters and honed in on then water rather than the surroundings
using the 17-40mm – I used a 10 stop filter and ND grad to create a surreal texture in the water and clouds – leaving the rocks being the only "real" looking thing in the scene
Here are a selection of shots
Really bright sun behind the falls on this one
Zoomed in to 200 mm to capture the top part of the falls
Again with the 70-200mm, even closer in
Added detail in the rocks with sharpening, used the 70-200mm to zoom in and avoid the sky

Showing the contrast between hard, linear rock structures, and the chaotic flow of the water
70-200mm showing perhaps the best demonstation of the flow of water as it splashes down
70-200mm taken from the approach path – this is quite a distance away, yet it's already really loud and impressive
Black and white version from the same view point
Wider shot from the approach path
Close up to the falls, we see the right falls – a very rare sight as they only flow when the tees is very high.
used the 17-40, a 10 stop filter and ND grad over the clouds to get a 30 second photo

Same set up as the above, just gone portrait and used the boulders to "point" to the water fall. Clouds were blowing past pretty fast as you can see!
Heavily cropped shot as there was lots of water blobs on the left of the shot – made this square shot and kept a little flare in the dark areas for interest, just love how sharp the stone looks in the foreground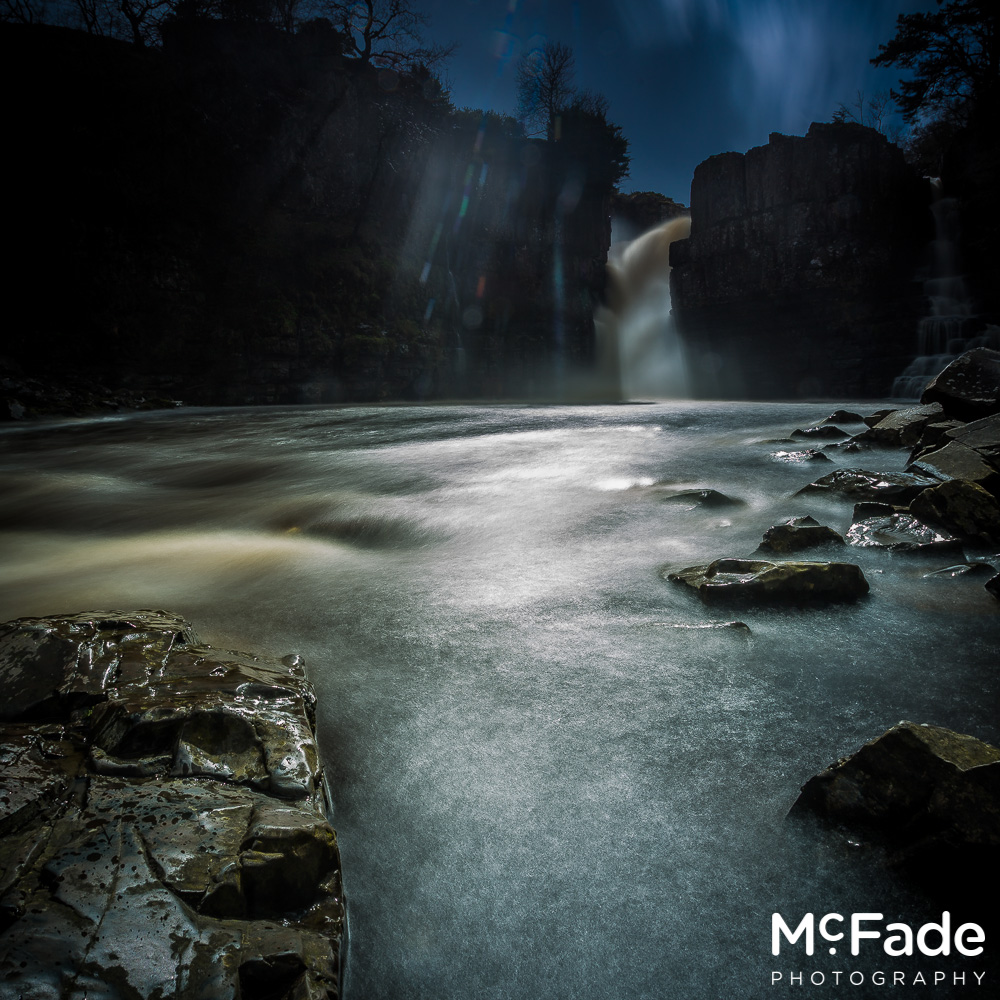 Tripod higher up on this one, so you get less emphasis on the foreground boulders.
Taking advantage of the bright sunshine to get a high contrast shot
Didn't get many from this view point because of spray wetting the lens, but shows both falls nicely
This went down really well on facebook!

Wider shot with the 70-200mm with small fall on the left