I can't taste or smell the food I see on telly, yet I still watch cooking shows…
I've never really got why food is such a compelling viewing pleasure, despite the 2 main senses food excites (taste and smell) are not yet available.
We can't feel the texture either… so that's a third sense we're deprived of.
The number formats I watch diminishes over time… here are 3 main ones.
Master Chef
Just can't bare the fake tension, over the top commentary and Greg Greengrocer wants gagging.
They say "at this level" virtually every sentence and make it out to be harder than walking up Everest without oxygen and broken glass shards ripping your feet apart your boots…
It's basically The X Factor with onions.
Kitchen Nightmares USA
Kitchen Nightmares was fantastic in the UK, who can forget the Silsden episode where Gordon tried some seafood and promptly ran outside to throw up! It was entertainment, but you felt he was in there to help – each episode would be different, according to the needs or the restauranteur.
Yet in the USA it's become a formulaic pain-pleasure mix, where in every episode he:-
arrives in good spirits
is very pleasant to the waiting staff
has a moan about how big the menu is 
chooses about 5 dishes, each of which is soggy or not freshly cooked – they're all terrible
he will then give feedback in a very over-the-top way, designed to cause maximum upset
all hell breaks loose and he leaves
returns for a dinner service which will go horribly wrong, causing arguments and upset
leaves in a cloud of smoke, whilst "his team" does a massive re-fit on the restaurant
in the morning everything has calmed down, he blindfolds everyone and takes them into the new look venue
the love it, he shows them a new menu, they love it, he is a god
they do a service with the new menu
it goes wrong – there is a breakdown – Gordon says "come on, you can do it" 
they finish heroically – motivational team talk time 
Gordon leaves to a badly rubbed comment as he walks away
I have watched a few… its entertainment is based on how people react to stress, not in problem solving and support.
The Great British Menu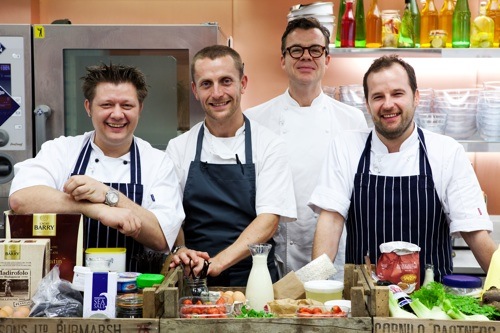 I quite like The Great British Menu, despite the incidental music being painfully jolly, and the voice over woman whispering over 400 rhetorical questions per episode.
We see chefs:-
interpreting a brief,
coming up with locally sourced produce,
meeting suppliers,
using novel techniques and
working, dare I say it, at the highest level there is.
I guess we all eat and cook, so seeing it done at this high level is aspirational – though I can't really see myself doing a lobster bisque or using a foam pump thing soon.
We can "see" the food and "see" the chefs creating it – yet we can't taste, smell or feel the food, and those are the 3 things I like best about it!
TV is a visual medium…. hmmm
So how about a format which takes something we all do, reveals the processes masters follow and shows you the results in a visual form?
https://www.youtube.com/watch?v=mg4TvOIfw6o
We did have a painting show in the 1970's – Painting along With Nancy – but how many people actually paint? I did at school…. kinda let it slip since then.
No, it needs mass appeal – something we all do lots, something creative, something we can learn from and be inspired by…
A Photography Format…
Hang on – how about Photography?
It's a visual format, which TV is perfect for,
we all have cameras on our phones now
it's a mass participation activity.
there are creative and interpretive challenges
there are definitely big personalities in the business
you can get attractive models on to keep people interested 😉
Most people are taking "beans on toast" standard photos – if you compare it to food.
So how about showing people how to make a lovely portrait using window light, or how to make an emotive photo of a Lambo Aventador. The steak and baked alaska of the photography world, perhaps?
Making the format work…
I'm sure we can replicate the chef shows and :-
get a sweat on for the camera – I always do anyway
make things look incredibly hard, look frustrated
swear a lot
get angry with your assistants for minor cock ups
have lighting blow over in the wind to build the tension
take a few out-of-focus shots to give the narrator something to build the tension with
use the latest techniques – like HDR or some new-fangled lighting – so upset traditionalists
I wonder whether we'd end up with the "slebrity tog" instead of the "celebrity chef" then?
Photographers in the spotlight now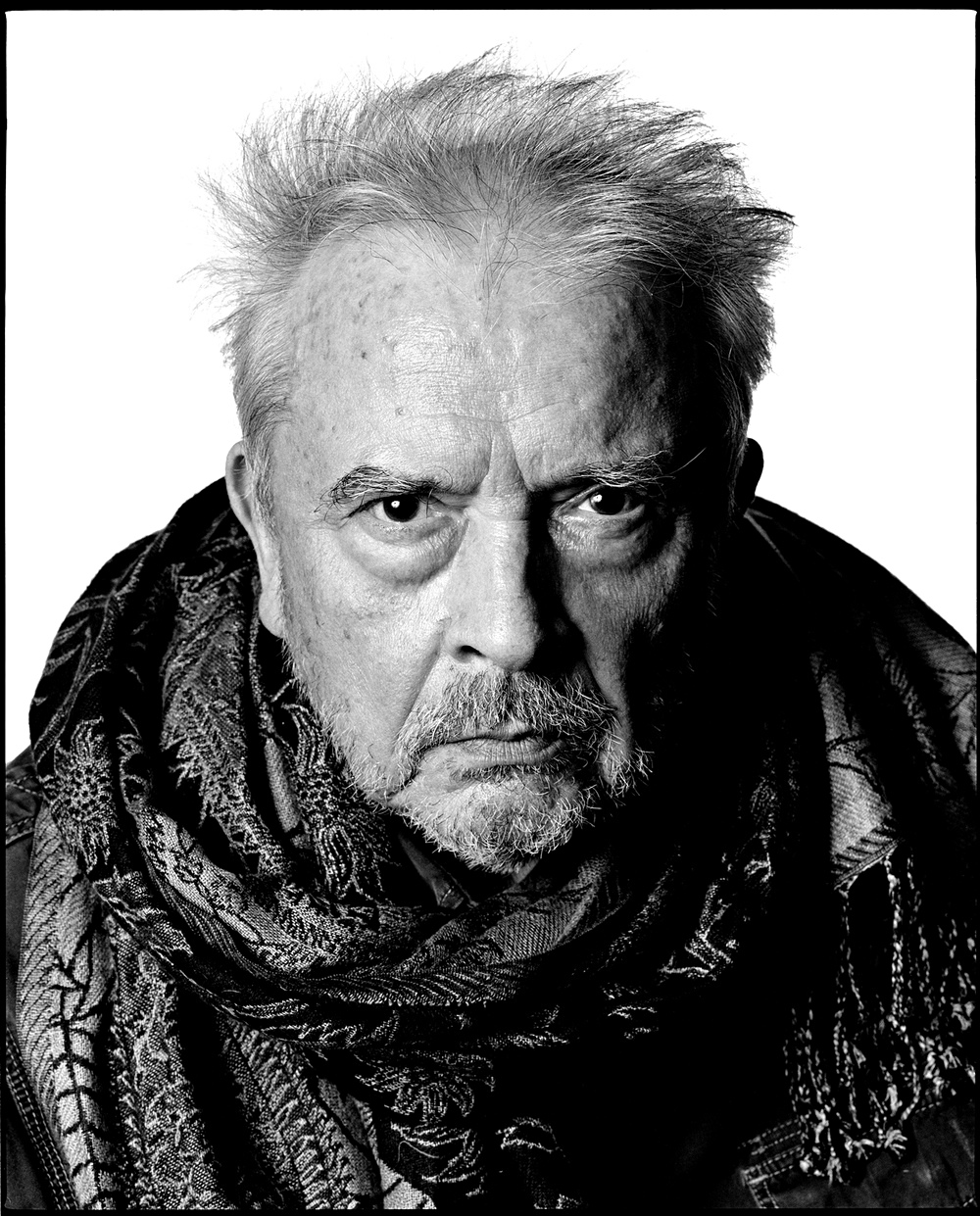 There aren't that many big names – people still think of (David) Bailey as the only one, or Annie Lebowitz if you are slightly more aware.
They are more famous for their subjects than their own personality and technique, though. If Bailey had just photographed normal people for his whole career, would we have heard of him?
Annie is another photographer famous because of famous people she has photographed. Her grand productions often see others doing the actual photography – her being the conductor in an orchestra of technicians.
Rankin is probably the poster boy of the industry at the moment – a man doing a huge range of projects, mainly portraits of stars, but he's done all kinds of work in deprived communities around the world.
Yet still he's probably more famous for his rock star shots than those starving kids in Africa.
THE DIFFERENCE – Food isn't famous… chefs are
Chefs don't have this problem – the food they are cooking is never more famous than they are, so despite Marcus Wareing producing the perfect Custard Cream for the queen, we still remember him as a chef, rather than the desert.
This is probably the biggest difference between the 2 professions….
Realistic rather than high production
The odd occasion I've seen photography shoots on TV, it will be :-
in a massive professional studio – which 99% of people have not access to
thousands of pounds of lighting – usually 8 feet diameter softboxes and infinitely powerful flash heads, and reflectors the size of the Empire State Building, whereas most people will have a pop up flash on their 600D (other cameras are available)
everything will be set up already – no explanation given
professional models who need no/little direction – so you really don't get any hints on posing "REAL PEOPLE"
Makeup artists creating impossibly beautiful results
Stylists creating outfit combinations you'd never dream of
Then the shoot takes about 30 seconds, you see 3 poses then pan to the art director who's checking out the shots on a MAC as they pop up – the client looks delighted and you're done.
The reality…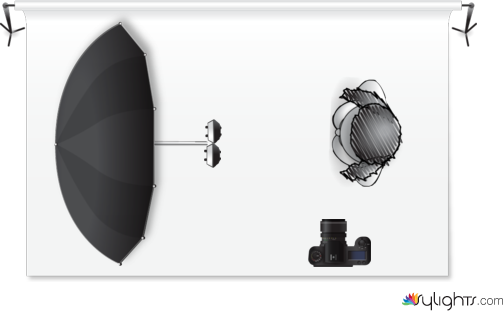 The reality is different and far more interesting – I'm not saying these shows should be a step-by-step guide to setting up lights and apertures, but maybe they should show things going wrong and how to put them right, like they do on cooking shows.
The early stages of (cringeworthy) singing shows like the X-Factor show people getting stuff wrong, then gradually going on the cliched journey to stardom, step by step.
The Format
I think this is where the industry could create a format. Get Peter Kaye to sort it out – but something like this
Obviously, it has to be a "judges scoring you" format as everything has to be. The critique has to be a mix of softly softly and overly harsh – think "Len Goodman" and "Craig Revel Horwood". One needs to be very "high art" with a Brian Sewall like voice, maybe someone a bit camp and OTT like Bruno Tonioli.
Each week there will be different "topics" or "subjects" – so landscape, architecture, fashion, headshots, family portraits, food, cars…. a bit like all the dances in Strictly
Photography enthusiasts from many backgrounds and genres are needed for broad appeal – we need the emo girl who makes brooding self-portraits and the old chap who goes on safari with his £8000 lens and Nikon D4
Each week everyone gets a brief – everyone gets something different so it's not boring, maybe rotating the topics, so you have a mix each week.
You see them go from concept, set up, shoot, post production and print
The judges do their stuff… marking out of 10.
We have to let the public vote of course.
Someone gets knocked out and we move on
I guess they'd win a job with Bailey…
Anyway – I can't see the chefs ever being replaced by photographers, despite TV being completely inappropriate for a taste, smell and touch medium. If photographers did do get on telly – lets at least make something people can relate to and learn from.