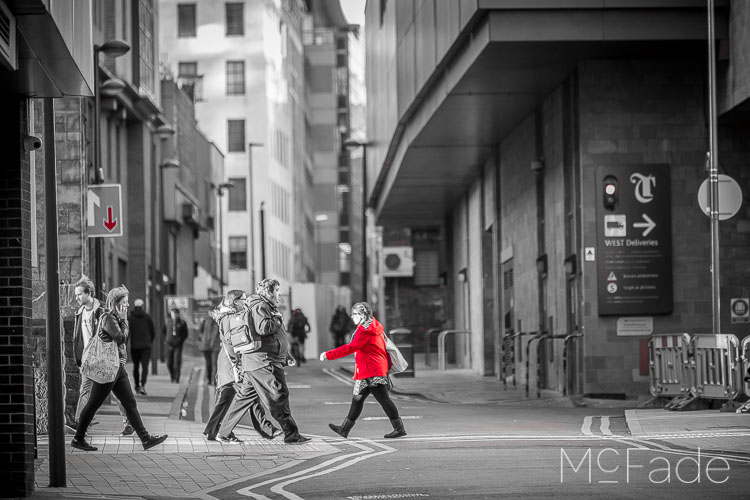 Learn Spot Colour in Seconds
Using Adobe Lightroom
Spot Colouring is where you make a black and white photo but leave a part of it coloured. You may see it in wedding photography, and most famously in the film, Schindler's List – a girl in a red coat dominates one scene.
The technique used to involve masks and photoshop – and a certain level of understanding for it to work.
However, with a few seconds tweaking, you can create the same effect without opening Photoshop or learning about layers and masks
Here's the example of spot colouring
In this street scene the red coat really stands out, but the shot it pretty ordinary – so to try to make it more interesting, we made a spot colour with just the red coat
Here's how we did it – in 3 minutes!
The spot colouring technique is very easy for this shot where the coat is bright red. It may be a bit more involved for different colours…. but hopefully, this 3 minutes will show you the basics of spot colouring so you can try it yourself.