So you want to buy a camera?
I get asked a lot about buying cameras. The main questions I ask are:-
what do you want to do
what is your budget
The first one is almost impossible to answer for most people – they have an idea what they'd like to do, but until you have a camera in your hands and you're pointing at stuff, you can't really know what you enjoy.
Maybe you want to be a wildlife photographer – but do you have the patience to sit in a hide for hours on end waiting for animals?
Maybe you want to be a street photographer – but do you have the confidence to photograph people who maybe don't want photographing?
Maybe you want to be a landscape photographer – but have you got the patience to wait for great light, get up early for sunrises and stay up late for sunsets?
Until you've done these things for yourself, you can't know. Sorry about that.
So what camera should I buy?
I usually recommend getting a SECOND-HAND DSLR and a couple of "affordable" lenses – maybe from around 18mm to 200mm in total, so you have wide angles (small numbers – e.g. 20) for landscape and buildings, and can zoom in (bigger numbers – e.g. 200) for sport, nature and portraits.
There are "super zoom" lenses which range from 18-200mm these days – so that could be a good option.
This enables you to try many things without buying expensive, specialist equipment. Once you've spent time trying things, you can then invest in equipment to help improve the areas you enjoy.
Next steps… once you know what you enjoy
if you LOVE landscape, you can get a wider lens and some filters.
If you love shooting portraits, you could get a nice 85mm F1.8 lens.
If wildlife is your thing – maybe go for a super zoom, 200-400 (nikon) or 100-400 (canon).
I've not answered the question of which camera body yet…. that comes down to budget.
Budget…. ££££££££££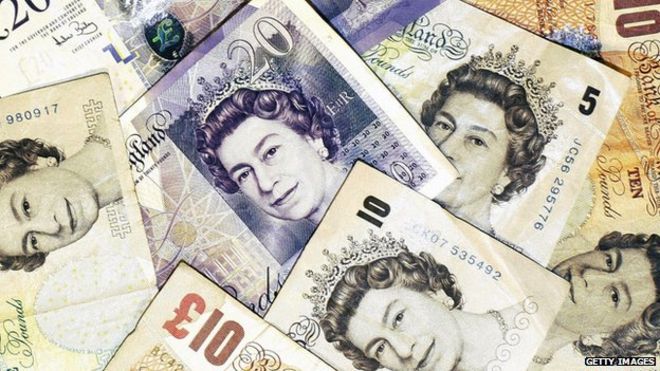 So to budgets – money dictates:-
how modern your second hand camera body will be, and
the quality of the lenses will be.
Camera Generations
Every year or 2, each camera does a "Doctor Who" and regenerates – a new version comes out, with new features and more megapixels.
For example – the canon 10 series started with the 6 Megapixel 10D in the early 2000's, followed by the 20D, then the 30D…. it's now at the 24 Megapixel 80D at time of writing. You will pay around £100 for a 10D and £1000 for an 80D – each model between will go up in steps. So a 20D may be around £150, a 60D would be around £400-£500.
Your budget dictates which generation you can buy. Older cameras tended to be simple, a bit like film cameras with a digital sensor instead of film. Modern cameras have more "stuff" and can work like your phone – where what the camera sees comes up on the back screen – this is called Live View.
Examples
Canon 5D – Canon 5D Mark 2 – Canon 5D Mark 3 – Canon 5D Mark 4 – Canon 5Ds
Canon 10D – Canon 20D – Canon 30D – Canon 40D – Canon 50D – Canon 60D – Canon 70D – Canon 80D
Canon 1D – Canon 1D mark 2 – Canon 1D mark 3 – Canon 1D mark 4 – Canon 1Dx  – Canon 1Dx Mark 2
Camera Ranges
It will be the same with each brand – you will have to do a bit of googling to understand what the model numbers mean – but in canon's world you have:-
1000's – entry level, cheap and cheerful, plastic, limited functions for advanced photographers
100's – enthusiast level, small, plastic, but fully featured cameras – things like auto exposure bracketing are included
10's – semi-pro level – metal bodies, better controls like a wheel on the back for changing settings, full feature set
5/6/7 – pro level – serious cameras with a serious price tag – they are fully featured, the 5/6 have a bigger sensor, the 7D is for action
1D – top level – now the 1DX has united the 1D and 1Ds series into one mega camera which is weatherproof, shoots 10 shots a second, has oodles of buttons and is built to take knocks and still work.
So there are a lot of cameras out there – it IS going to be confusing if you start to compare Canon with Nikon or Olympus. I'd just choose a brand and then look at their ranges. Be mindful of your budget and then hit EBAY and get specific with your searches.
I usually recommend a canon 10-series, as these will have been bought by serious enthusiasts when new as they're not cheap. They'll probably have been cared for, they have professional controls so are easy to use and with them being metal, will be robust. Plus with a range which is 14 years old – you have everything from £100-£1000 to fit your budget. 
Camera Sizes
The idea of a camera is that you have it with you as much as possible so you actually use it. If it's MASSIVE and HEAVY will you leave it at home all the time?
DSLR's are pretty big – even the small Canon 700D is massive compared to your phone or most compact cameras.
If you are in doubt, go to a Currys or a Jessops and hold the cameras – find which fits your hand and one you can imagine carrying around. If the 80D is too big and heavy, then the 50D will be too. Maybe, in that case, look at other options:-
Lighter ranges like the 100D's
A Mirrorless camera system – these are like DSLRs because you can change lenses, but smaller because they don't have a mirror. Examples are the Olympus PEN, Canon EOS M, Olympus OMD, Sony A 5000, Sony A 6000
An advanced compact – like the Canon G series – they have all the right settings, in a small box. Usually can't change lenses though.
I'd always recommend a DSLR first, but if you really can't see yourself using it, it's pointless getting one.
What people sell on EBAY
You will find people selling either:-
just the camera body
a whole kit – with 3 or 4 lenses, tripod, 10 batteries and memory cards.
If you get just a body, remember you will also need to buy a lens separately – could be good because you get the lens you want.
A kit does get you going faster and if it fits your budget, I'd just have a quick Google to check reviews of each lens (there are some amazing and some rubbish lenses out there) before making my decision.
Essential extras to buy
When you get your camera and lenses, make sure you have:-
a bag – camera bags are padded and full of pockets – they range from dinky little things up to 2-meter tall mega trolly bags!
extra batteries – I'd recommend everyone has 2, better to have 4 or 5 – especially if your camera has "live view" where it works a bit like a phone, showing what it's looking at on the back screen. That eats your batteries!
memory cards – again, make sure you have 2 in case one breaks or fails on a shoot. They're getting bigger and bigger – 128GIG is now affordable. I'd get 16GIG as a minimum – they don't have to be expensive and fast unless you're shooting sport
Nice to have items
Tripods become essential if you're shooting in low light, buildings or landscape – but hold back till you know what you're going to shoot. A good tripod will be over £100 – maybe £200 – avoid cheap ones, they will hold you back.
ND filters, to increase shutter speed – so you can blur water and moving things.
ND Grad Filters – to darken skies so you get nice clouds
Polariser – these control reflections and make skies look amazing
UV Filters – clear glass really, but protect the lens – if a pebble hits the front of your lens, the filter dies, but saves your expensive lens glass.
After you've been going a while and settling into a few niches, you can then invest in other bits of equipment to help – but I'd hold off in the early days.
Conclusion
My advice here assumes you have a budget – if you are wealthy and want the best new kit, then I'd recommend:-
Canon 5D mark 4
Canon 16-35 F4L
Canon 24-27 F2.8L Mark 2
Canon 70-200 F2.8L Mark 2
That should get you going nicely – and cost you many thousands of pounds.
In the real world, if you're new and want work out whether Photography is for you then the above thought process is one which works.
I can't tell you which make and model to get – you need to work that out based on your budget. If you've got £300, that'll make the decision for you.
I can't tell you which lens to get – you need to understand what you want to photograph most first, so get a general lens for starters – shoot everything you can, then decide. Then I can help.
I can't tell you which other bits of kit you need – that comes when you know what you'll be photographing.
But if you come on a workshop I can show you all my kit, you can see it in action and decide whether you need one 🙂