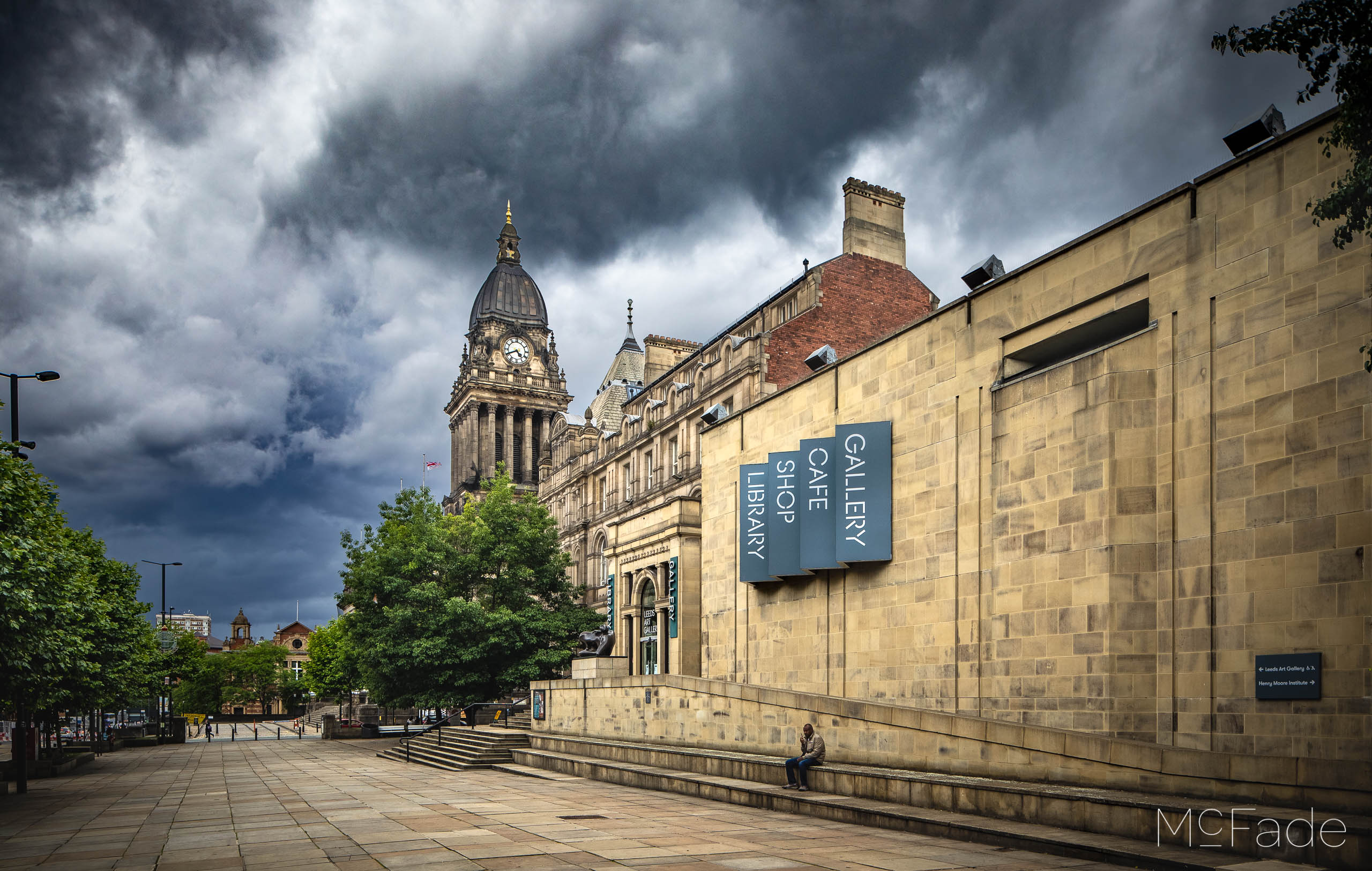 Having I watched the most amazing spring from my garden during lockdown it seems a little bit unfair that the weather in June is dreadful for photography….
But one day last week the sky look like it was about to erupt at any second so I took the gamble of going into Leeds to see if I could get any decent moody sky shots.
Luckily for about an hour, the sky did looks like something from a 1950s Dracula movie, with ridges of Darkness and light patches making wonderful textures.
All of these photos are taken using the 24mm tilt Shift lens from Canon attached to the 5D Mark IV body, they are all handheld rather than using a tripod for Speed and I didn't really want a tripod to act as a lightning rod if we did get a storm!
To make sure I get enough light and dark eye bracketed two photos, One at around 0 or 1-EV and the other at plus 2 – helping me get enough information to have a good sky and a foreground you can work with.