The Ideas Man…
Paul's business card really does say The Ideas Man, and it's true – you'll go along way before you meet someone with more ideas – on branding, marketing, web, life, music… you name it! His Design Agency, All Good,  is a one-stop solution for people needing innovative branding and marketing solutions… sure he can explain it a lot better than me, check out the website.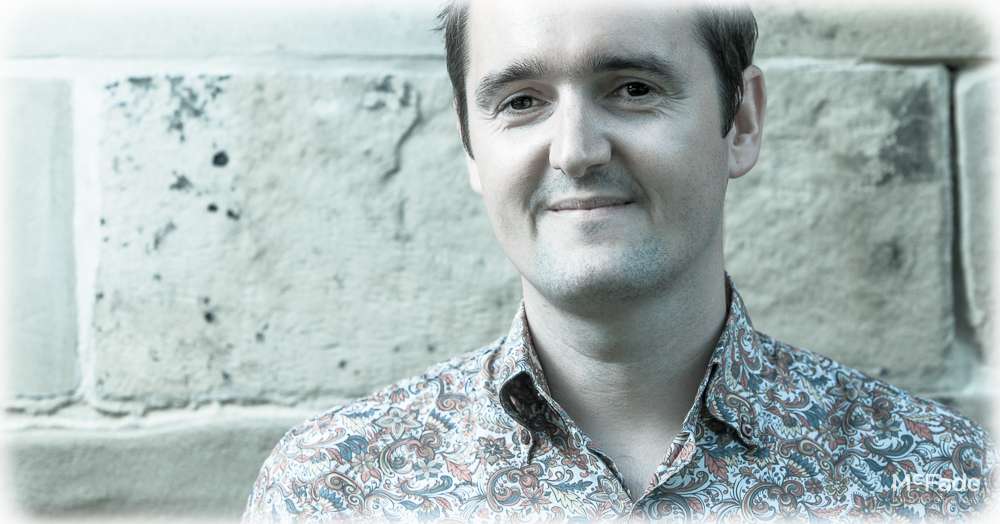 I've known Paul for a while as we're both associates at the BiY business network, so I'd been looking forward to this shoot and we were treated to a great day for it. If anything, it was too hot and too bright. Extremely bright sunlight never helps the photographer, your subjects squint, it causes harsh shadows and if you're using flash, you need to have everything on full power to compete with the bright sunlight.
Shooting in Roundhay Park helped though –  we were able to use the shade of trees and a band stand to avoid a lot of the light issues. Unfortunately, we couldn't do much about the heat…
Paul's a star at presenting, put him in a room of people and he'll have them engaged from the moment he starts till the end of the talk… but in front of the camera, he was well out of his comfort zone to begin with. I don't think the string of young mums and grannies walking by helped.
So rather than dictating how stand and pose, I just chatted and got Paul talking as much as possible – I find this gradually takes people's mind away from the fact they're surrounded by lights and have me stood there with a huge camera and lens pointing at them. Also getting a "reaction" by saying daft things or asking strange questions creates unexpected expressions – though you have to be fast to catch them on camera.
We picked 4 distinct "locations" to keep things moving and add a bit of variety. One didn't really work due to sunlight… the other 3 all delivered some great images.
As ever, the best shots came towards the end of the shoot – by the Mansion House. As you progress, you work out what "works" and the kind of thing your sitter likes, so your "hit rate" rises dramatically. This is why I usually suggest a 2-hour shoot – often the first hour is all about getting into the zone, the second is where the great shots come from. Everyone is different though – you get those who are amazing to begin with, which is an unusual bonus.